Allergy, Asthma & Immunology Clinic PA
Irving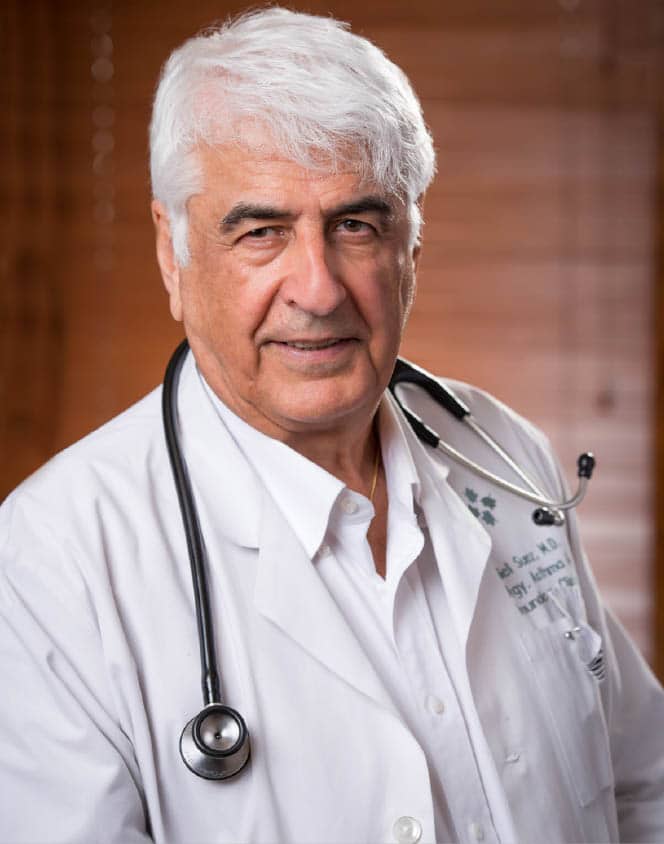 Daniel Suez, MD, FAAAAI
Dr. Daniel Suez, is Board Certified in Allergy & Immunology and Diagnostic Laboratory
Immunology. Dr. Suez received his medical degree from Paris Descartes University, Paris
France, in 1975. He completed his Pediatric Residency in 1981, training initially at the
Versailles Medical Center in Versailles, France then at the Barzilai Medical Center in
Ashkelon, Israel. Following 18 Months of Basic Immunology Research at the Weizman
Institute for Science in Rehovo... More Information
Dr. Daniel Suez, is Board Certified in Allergy & Immunology and Diagnostic Laboratory
Immunology. Dr. Suez received his medical degree from Paris Descartes University, Paris
France, in 1975. He completed his Pediatric Residency in 1981, training initially at the
Versailles Medical Center in Versailles, France then at the Barzilai Medical Center in
Ashkelon, Israel. Following 18 Months of Basic Immunology Research at the Weizman
Institute for Science in Rehovot, Israel, he completed in 1986 a three year Fellowship
program in Pediatric Allergy/Immunology at The National Jewish Center for Immunology
and Respiratory Disease, in Denver Colorado. From 1986 to 1992, Dr. Suez served as an
Associate Professor at the University of Texas Health Center at Tyler, heading the
Allergy/Immunology Division and the Immunology Cellular Laboratory. Since 1992 he
has been in private practice in Allergy/Immunology in Las Colinas, Irving, Texas. Dr. Suez
served as a Clinical Associate Professor at The University of Texas Southwestern Medical
School in Dallas from 1992 through 2016. Dr. Suez is one of the founders of the
Consortium of Independent Immunology Clinics (CIIC), and served as the 1 st CIIC
President from 2013 through 2016. Dr. Suez main clinical interest and expertise is caring
for patients with Primary Immune Deficiencies (PID) for more than 44 years. Dr. Suez is
the author of many scientific publications in the field of basic and clinical Allergy &
immunology.
Less Information
1115 Kinwest Pkwy # 100
Irving, TX 75063
PH: 972.401.0545
FAX: 214.306.6453